Po-Cheng Lin, PhD(林珀丞博士)
Associate General Manager
GWOXI
國璽幹細胞副總經理
Dr. Po-Cheng Lin is currently the Associate General Manager for GWOXI, and has worked at GWOXI since 2010. He was the Chief Technology Officer hired by GWOXI. He has considerable experience in regenerative medicine, cell biology (including stem cells and cancer cells) and molecular diagnostics. Recently, his work focused on translational medicine. At present, there are already a small molecule anti-cancer drug, a cord blood transplantation technology and two stem-cell new drugs had passed the TFDA IND inspection and received the Phase I clinical trial permission. He received a Ph.D. in biotechnology from the National Dong Hwa University in 2010, and an M.S. in life science from the National Chung Hsing University in 2004.
About GWOXI 國璽幹細胞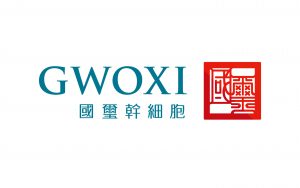 GWOXI Stem Cell Applied Technology Co., Ltd. was established in 2004 on basis of its applied stem cell technology to innovate new applications in regenerative and preventive medicines, health products, health-examination platforms, and pharmaceutical research. Since stem cells are the major source of cell or tissue biogenesis, they bring hopes for diseases curing. Applied stem cell research is becoming the main stream of future pharmaceutical and therapeutic development. GWOXI has not only been cultivating in applied stem cell research for a long time, but also bringing together resources in industry, government, academics and medicine in hoping to benefit all human being to the most extend.
In 2010, GWOXI was granted for its "applied stem cell technology in treating cirrhosis/fibrosis" by National Science Council of Taiwan to establish a GTP-standard stem cell R&D center in Biomedical Science Park in Hsinchu Country. GWOXI then became one of government-support biotechnology and pharmaceutical companies after passing through the Act for the Development of Biotech and New Pharmaceuticals Industry under Industrial Development Bureau of Ministry of Economic Affairs in 2012.